Function Repository Resource:
User interface for drawing 2D mesh regions
ResourceFunction["RegionInputField"][Dynamic[var]]

creates a user interface for drawing a MeshRegion which updates var.
Details and Options
ResourceFunction
[
"RegionInputField"
]
supports all options for
RegionPlot
.
Clicking the
Undo
button in the interface undoes the most recent edit to the region.
Examples
Basic Examples 
(4)
Draw the outline of the desired region:
| | |
| --- | --- |
| In[1]:= | |
| | |
| --- | --- |
| Out[1]= | |
Draw additional areas which will be included in the same region: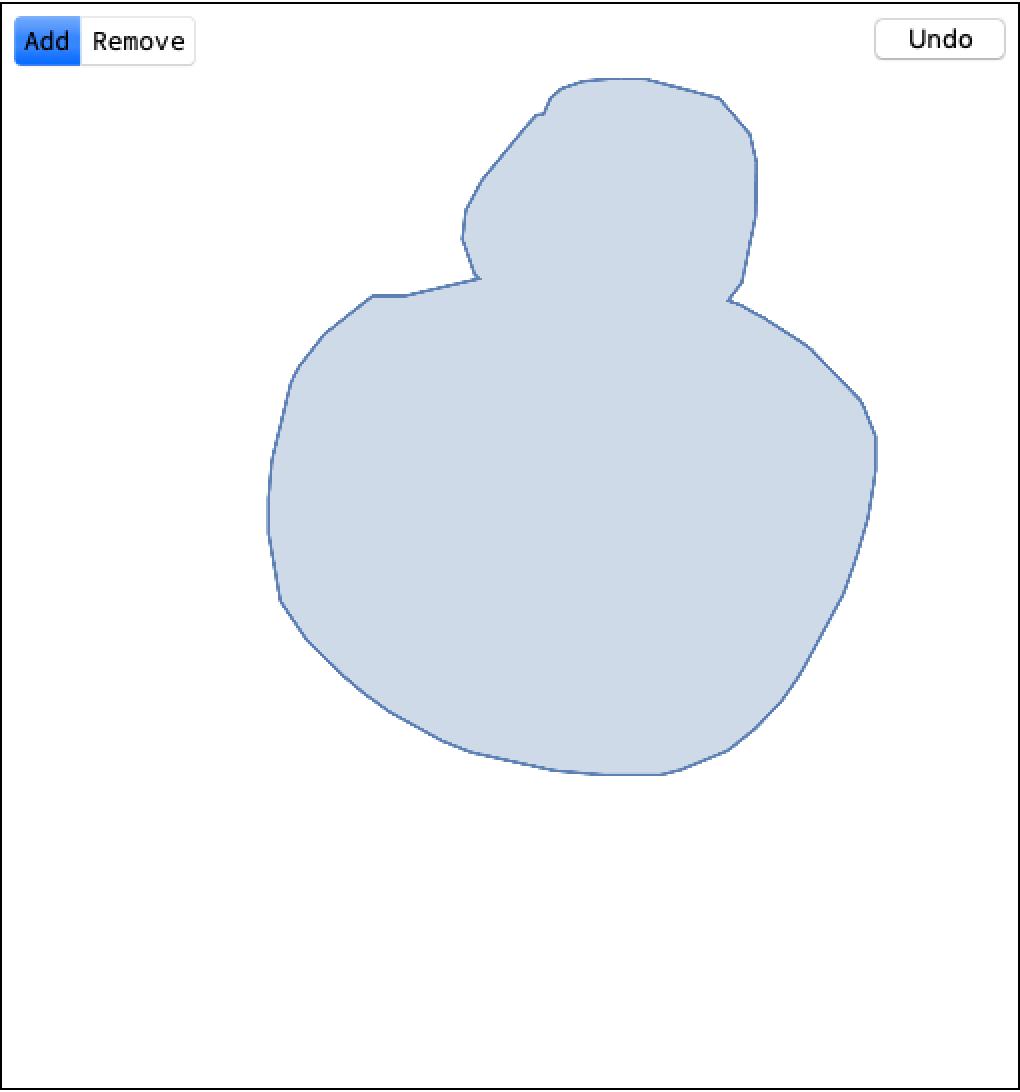 Set the SetterBar to "Remove" to subtract drawn areas from the region: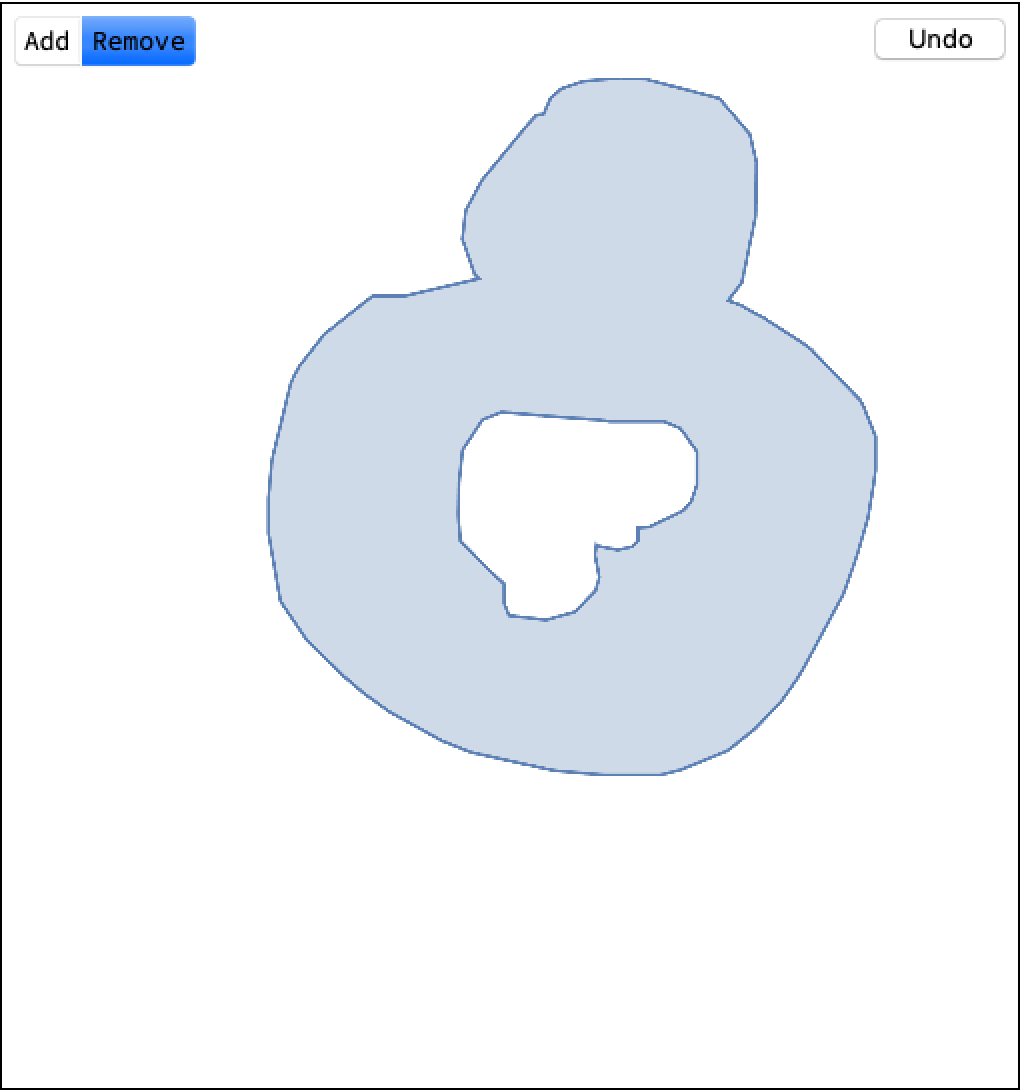 The Dynamic variable is updated with the drawn region:
| | |
| --- | --- |
| In[2]:= | |
| | |
| --- | --- |
| Out[2]= | |
Options 
(2)
RegionInputField supports the options of RegionPlot. These affect the appearance of interface but not the output Region:
| | |
| --- | --- |
| In[3]:= | |
| | |
| --- | --- |
| Out[3]= | |
---
The default PlotRange is {{0,1},{0,1}}, which limits the coordinates that you can draw over. To create regions with larger coordinates, set the PlotRange for the RegionInputField:
| | |
| --- | --- |
| In[4]:= | |
| | |
| --- | --- |
| Out[4]= | |
Applications 
(1)
Calculate geometric properties of your region in real-time as it updates:
| | |
| --- | --- |
| In[5]:= | |
| | |
| --- | --- |
| Out[5]= | |
Version History
1.1.0

– 20 May 2022

1.0.0

– 16 October 2019
Related Symbols
License Information