Function Repository Resource:
 CloudNotebookEvaluate
Evaluate a notebook from the cloud
Contributed by:
Bob Sandheinrich
ResourceFunction["CloudNotebookEvaluate"][co]

evaluates the inputs in the cloud deployed notebook co.
Details and Options
ResourceFunction
[
"CloudNotebookEvaluate"
]
supports the option
InsertResults
with a default value of
False
. Setting it to
True
will store the generated results in the original cloud notebook.
Examples
Basic Examples 
(4)
Deploy a notebook with definitions in input cells:
| | |
| --- | --- |
| In[1]:= | |
| | |
| --- | --- |
| Out[2]= | |
Evaluate the definitions from that notebook:
| | |
| --- | --- |
| In[3]:= | |
| | |
| --- | --- |
| In[4]:= | |
| | |
| --- | --- |
| Out[4]= | |
The definitions exist:
| | |
| --- | --- |
| In[5]:= | |
| | |
| --- | --- |
| Out[5]= | |
| | |
| --- | --- |
| In[6]:= | |
| | |
| --- | --- |
| Out[6]= | |
See the result of the evaluation:
| | |
| --- | --- |
| In[7]:= | |
| | |
| --- | --- |
| Out[7]= | |
Scope 
(1)
Specify the notebook using the URL directly:
| | |
| --- | --- |
| In[8]:= | |
| | |
| --- | --- |
| Out[8]= | |
Options 
(3)
IncludeResults 
(3)
Deploy a notebook with definitions in input cells:
| | |
| --- | --- |
| In[9]:= | |
| | |
| --- | --- |
| Out[10]= | |
Evaluate the definitions from that notebook and store the results using InsertResults:
| | |
| --- | --- |
| In[11]:= | |
| | |
| --- | --- |
| In[12]:= | |
| | |
| --- | --- |
| Out[12]= | |
The outputs are stored in the cloud notebook:
| | |
| --- | --- |
| In[13]:= | |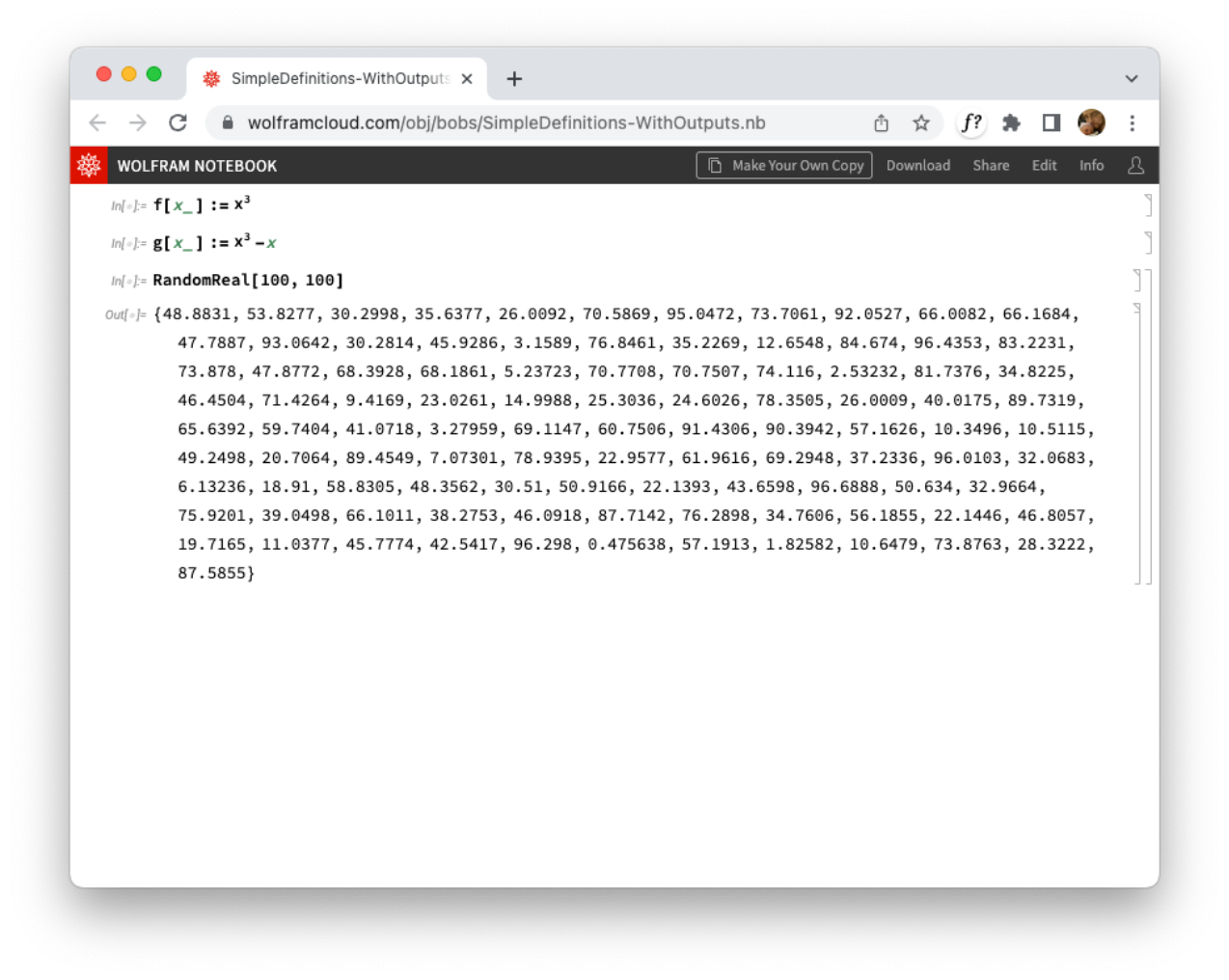 Version History
1.1.0

– 29 March 2023

1.0.0

– 20 September 2022
Related Resources
Related Symbols
License Information