Graphics and images corresponding to mermaid-js specifications
Contributed by: Anton Antonov
Functions to get graphics and images corresponding to a mermaid-js specifications via mermaid.ink or via mermaid-js' command line interface mermaid-cli.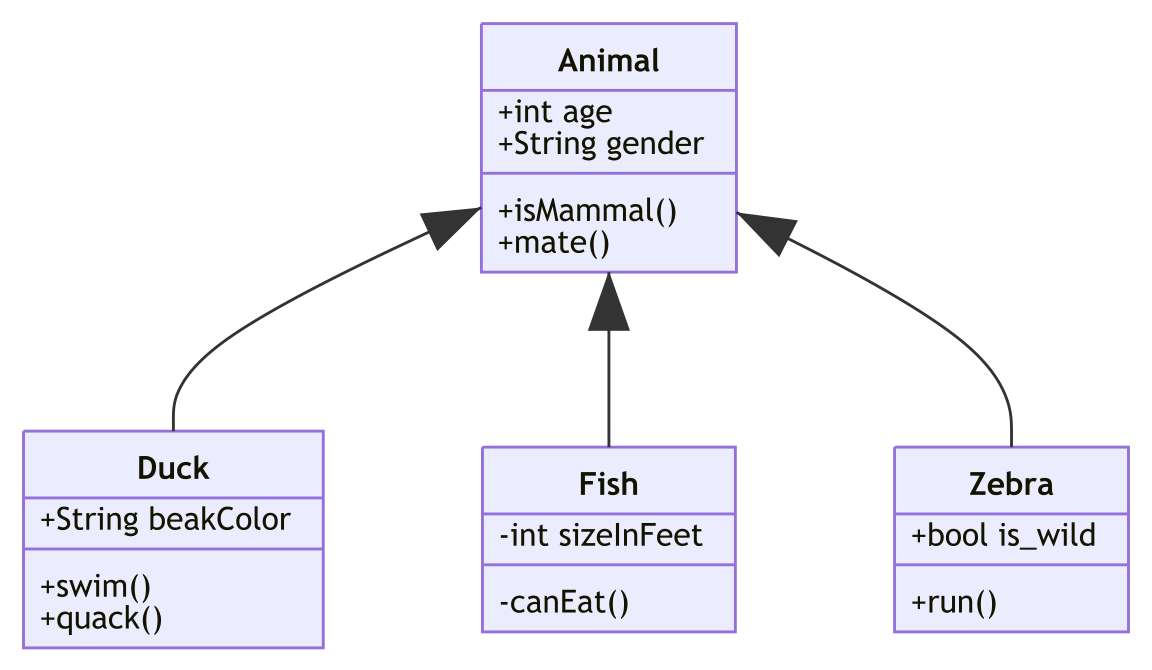 Installation Instructions
To install this paclet in your Wolfram Language environment, evaluate this code:
PacletInstall["AntonAntonov/MermaidJS"]
To load the code after installation, evaluate this code:
Needs["AntonAntonov`MermaidJS`"]
Details
Mermaid lets you create diagrams and visualizations using text and code.
Mermaid has different types of diagrams: Flowchart, Sequence Diagram, Class Diagram, State Diagram, Entity Relationship Diagram, User Journey, Gantt, Pie Chart, Requirement Diagram, and others.
Mermaid-js is a JavaScript based diagramming and charting tool that renders Markdown-inspired text definitions to create and modify diagrams dynamically.
MermaidJS
and
MermaidInk
are very similar; the main difference is in which environment the mermaid-js specifications are converted into images.
MermaidJS
uses a local installation of
mermaid-cli
via the shell program
mmdc
.
Examples
Basic Examples 
(2)
Generate a flowchart from a Mermaid specification:
| | |
| --- | --- |
| In[1]:= | |
| | |
| --- | --- |
| Out[1]= | |
---
Create a Graphics expression from a class diagram:
| | |
| --- | --- |
| In[2]:= | |
| | |
| --- | --- |
| Out[2]= | |
Scope 
(3)
Here is class diagram that is a Graphics expression:
| | |
| --- | --- |
| In[3]:= | |
| | |
| --- | --- |
| Out[3]= | |
Here is the head of the expression above:
| | |
| --- | --- |
| In[4]:= | |
| | |
| --- | --- |
| Out[4]= | |
---
Additional options can be passed to mmdc with the third argument of MermaidJS. For example, if the PNG images are with too low resolution then the mmdc"--scale" option can be used:
| | |
| --- | --- |
| In[5]:= | |
| | |
| --- | --- |
| Out[5]= | |
---
The first argument can be a Graph object -- the corresponding mermaid-js graph is produced. Here is a random graph that has both directed and undirected edges (some edges have tags):
| | |
| --- | --- |
| In[6]:= | |
| | |
| --- | --- |
| Out[7]= | |
Here is the corresponding mermaid-js image:
| | |
| --- | --- |
| In[8]:= | |
| | |
| --- | --- |
| Out[8]= | |
Here is a left-to-right version:
| | |
| --- | --- |
| In[9]:= | |
| | |
| --- | --- |
| Out[9]= | |
Publisher
Disclosures
External services
Local system interactions
Version History
License Information
Paclet Source
Source Metadata
Source:

https://github.com/antononcube/WL-MermaidJS-paclet
See Also